Pregnancy & Post-Natal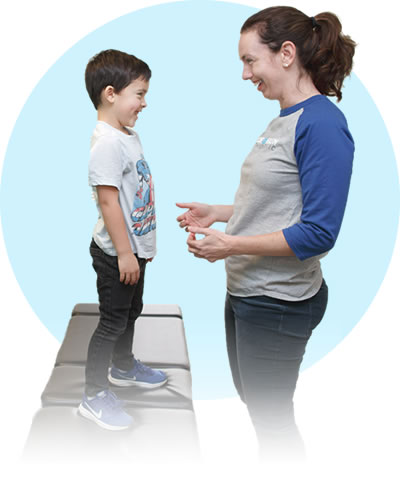 Pregnancy is undoubtedly one of the most exciting and often most physically uncomfortable times of a woman's life. Dr. Tiffany is a gentle and experienced chiropractor who wants to help you enjoy this special time of your life, comfortably and confidently.
During pregnancy, women experience a variety of changes to their bodies in preparation for childbirth. Hormonal changes, weight gain and postural compensations can stress a woman's spine resulting in a variety of different symptoms.
Benefits of Chiropractic During Pregnancy
Moms-to-be can experience the following advantages of prenatal chiropractic care:
Pelvic alignment — This alignment is necessary for the positioning of your baby throughout pregnancy and labor.
Pain relief — Many of the aches and pains of pregnancy can be relieved with chiropractic care.
Healthy nervous system — Spinal alignment is required for a healthy nervous system, and your nervous system determines how healthy you and your baby are.
"My prenatal experience was wonderful…"
I remember the first time I called as a perspective patient. Dr. Tiffany's willingness to speak to me directly impressed me. She openly communicated with me about my treatment plan and sincerely wanted to know how I was doing at each appointment. My hips were painful during my pregnancy; Dr. Tiffany adjusted them regularly and had suggestions for how best to use pillows while sleeping which helped reduce the pain. It is now a family affair to visit Dr. Tiffany with my 4 year old and 1 month old. I cannot recommend her highly enough.
Barbara C.
Postnatal Home Care
As it's often difficult for new moms to get out of the house after giving birth, Dr. Tiffany wants to make it convenient for these moms and their babies to get checked. That's why she will make a single home visit to help mothers and their infants experience optimal health after birth. Birth is hard on the body for both mom and baby, so Dr. Tiffany will help ensure that you are both doing well and feeling great!
Give your baby the best start to life with safe and gentle prenatal chiropractic care! Contact us today to schedule an appointment.
---
Hillsboro Pregnancy Chiropractic Care | (503) 747-6980