What You Need To Know After A Car Crash
You Are Not Your Car!
Often, damage to your vehicle doesn't match the injuries to your body. More than half of all low-speed rear-end injuries happen with NO vehicle damage.
During a crash, the peak acceleration of your head is much greater than the peak acceleration of your vehicle. A 5-mph crash typically produces about 10-12 g of acceleration to your head. Rear collisions cause more damage to the cervical spine than side or frontal collisions.
Injuries often start with neck pain but end with many more symptoms.
Signs Your Injuries Need Chiropractic Care
Persistent pain or stiffness in the neck
Sleep disturbance
Memory problems
Loss of movement in the neck, shoulders or back
Numbness/Tingling in hands
Headaches/Migraines
Sciatica
Blurred Vision
New Issues with Tripping/Clumsiness
The Stats Don't Lie – There is a Real Risk to Waiting Symptoms Out!
Prompt chiropractic treatment after a crash can reduce your chances of short-term pain turning into something chronic.
Don't risk your long-term health for short-term convenience. Nearly half of all chronic neck pain in America is due to car crashes, and most of those are from low-speed rear-ends. When over 60% of those with whiplash require long-term medical follow-up, this is not the time to back-burner your healthcare. Don't be among the 50% who still suffer from chronic pain 20 years after a crash!
Your Car Insurance Has You Covered!
In Oregon, Personal Injury Protection coverage (PIP) is automatically included in every auto insurance policy issued within the state. What this means to you is that your auto insurance company is required to pay your medical expenses and, in some cases, lost wages and in-home assistance care. Personal Injury Protection is guaranteed, regardless of fault, and it covers everyone in the car at the time of the crash.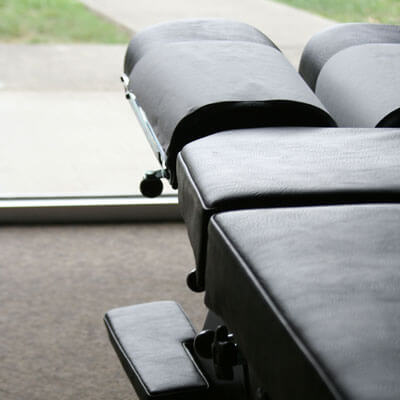 Bridge to Health Chiropractic is the premiere option for accident care.
Our team
of doctors, specialists, and care coordinators are experts in injury treatment.
Our Perks:
On-Site Digital X Rays. No location-jumping needed!
Doctors trained in advanced techniques that are gentle, effective, and non-invasive
Concussion-specific treatment and monitoring systems
An extensive network of allied health professionals for quick referrals
Accessible office hours that minimize work and time conflicts
Pediatric, prenatal, and infant specialized doctors for family care
Contact us today to set up an appointment and see how we can help!
---
Auto Accident Care | (503) 747-6980