Meet Dr. Tiffany Altilio
With a background in surgical nursing, Dr. Tiffany realized she wanted to be more involved in the prevention of health conditions, rather than mitigation afterward. Her introduction to an alternative to the medical system she was trained in came as a result of her own injury. As a surgical nurse, Tiffany knew the percentage of people who never recover their full range of motion after surgery. So she chose chiropractic care.
And she has never looked back. Today, she is grateful everyday for the full range of motion she recovered from chiropractic care. Without it, she wouldn't be able to provide the care she now offers her patients.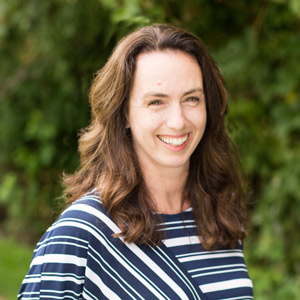 Transitioning to Chiropractic
"After working on an orthopedic floor as a nurse in a good sized hospital in the Midwest, I began to realize that this wasn't quite right: too many drugs, too many surgeries."
When Dr. Tiffany began chiropractic training her mindset was aligned with the medical model. "At the time, I knew a little about chiropractic and nothing about the philosophy it was founded upon."
Then she had her AHAA moment!
She was in her philosophy class when it happened, hearing for the first time that each of us has within us a powerful innate potential for health and wellbeing. Finally, the 33 principles of chiropractic care made sense.
"When I learned how the chiropractic adjustment releases that potential, the hair on my arms stood up! It was just one of those things that rang true to me. I realized I was in the right place and this was how I wanted to spend my life."
In addition to her Doctor of Chiropractic from Northwestern Health Sciences University in Minnesota, and before that her RN degree, Dr. Tiffany also completed postgraduate pediatric and prenatal training. She is currently serving as the State Representative in the International Chiropractors Association. 
Today, Dr. Tiffany's thriving chiropractic practice is located in the heart of Orenco Station. The team at Bridge to Health Chiropractic is diligent about providing the most effective healthcare possible.
And with a commitment to healthcare that spans 20 years, with 12 years as a dedicated chiropractor, and backed by hundreds of healthcare wins for her patients, you can be sure that Dr. Tiffany is someone you can trust with your family's healthcare.
Helping Patients Thrive
It's gratifying for Dr. Tiffany to help her patients achieve their healthcare goals. Ranging from infant care to elder care, and all walks of life—here is a small sampling of Dr. Tiffany's list of memorable patients—memorable because they not only met their healthcare goals, they surpassed them.
 "When I was brand-new in practice, one of my patients was a little girl who had been misdiagnosed and had restricted movement." According to Dr. Tiffany, the girl was incredibly late meeting her milestone and was barely moving at 13 months of age. Dr. Tiffany collaborated with a physical therapist to provide care. "By the time we finished care, she was running on the beach and swimming in Hawaii with her family."
 An IT professional who worked the night shift is another memorable patient. He didn't eat well and didn't have an active life. "After having him as a patient for five years I get to hear about his adventures hiking and how he eats well, loves to juice and feels great."
Dr. Tiffany also recalls caring for older patients who didn't even tell her that they've battled with lifetime motion sickness; they sought her care for other reasons. However, after a couple of upper cervical adjustments, they were amazed to discover that their motion sickness was gone.
Experience safe and gentle chiropractic care. Contact us today to schedule an appointment with Dr. Tiffany!
---
Chiropractor in Hillsboro | (503) 747-6980